Hitzeman Funeral Home has been happy to provide calendars to the congregation for many years and we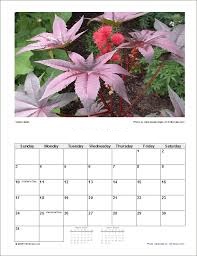 continue the tradition for 2021. Holy Guardian Angels Parish calendars for 2021 will be available in the same thirteen (13) month format (including December 2020) in both English and Spanish. 
The distribution will be handled differently this year as pandemic restrictions do not permit the calendars to be available at church. 
If you would like to receive a calendar by mail, please contact the Hitzeman Funeral Home (708.485.2000) by Wednesday, November 18, 2020, so that the calendars can be delivered on time to use in December.
You will need to provide your full name and mailing address, as well as your language preference.  After this date, calendars will be available for pick up at the funeral home, while supplies last.
 The Hitzeman family would also like to take this opportunity to wish everyone a very
Merry Christmas and a Blessed, Happy and Healthy New Year.
Por muchos años la funeraria Hitzeman ha proporcionado calendarios a los feligreses con mucho gusto y la tradición se continuará en el año 2021. Como siempre los calendarios de la parroquia de los Santos Ángeles Custodios para el año 2021 se serán en inglés y en español en la misma forma de trece (13) meses (se incluye el mes de diciembre de 2020). 
Los calendarios no estarán disponibles en la iglesia como antes. La distribución se manejará un poco diferente este año debido a las restricciones impuestas por la pandemia. 
Si desea recibir un calendario por correo, llame por teléfono a la funeraria Hitzeman (708.485.2000) antes del día 18 de noviembre de 2020 (miércoles). Es importante que se comunique con Hitzeman antes de esta fecha para poder enviar los calendarios por correo y que lleguen a tiempo para poder usarlos el mes de diciembre. 
Les van a preguntar por su nombre completo, su domicilio, y si prefiere el calendario en inglés o español. Después del día 18 de noviembre, los calendarios estarán disponibles para recoger en la funeraria, hasta que se agoten. 
La familia Hitzeman también quiere aprovechar esta oportunidad para desearles
Feliz Navidad y un Prospero Año Nuevo.